Planning on going on Umrah? Get the closest Umrah Guide
Umrah Guide
Performing Umrah is an Islamic pilgrimage that can be undertaken at any time of the year. Though many people choose to go during the months of Hajj, it is not essential to do so.
Are you thinking about performing the Umrah? If so, then you've come to the right place! In this blog section, we'll be discussing everything you need to know about Umrah – from what it is and how to do it, to its benefits and importance.
So, let's get started!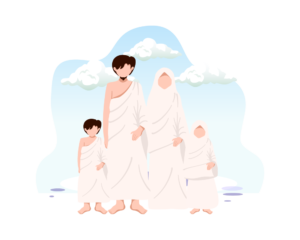 Ihram
This is the first and most essential step in performing Umrah. Ihram is a special state or condition which is assumed by Muslims when they begin their journey to the Holy city of Makkah. In order to assume this state, one must make the intention to perform Umrah. This can be done by saying the Talbiyah, which is a special statement of intention to perform Umrah. The Talbiyah is as follows: "Labbayka Allahumma labbayk, labbayka laa shareeka laka labbayk, innal-hamda wan-ni'mata laka wal-mulk, laa shareeka Lak."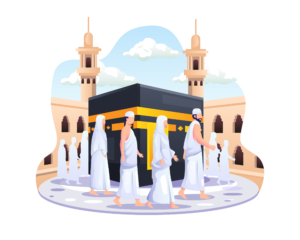 Tawaf:
After making the intention to perform Umrah and assuming the state of Ihram, the next step is to perform Tawaf. Tawaf is the circling of the Ka'bah seven times counter-clockwise. This is a symbol of our love and devotion to Allah (SWT).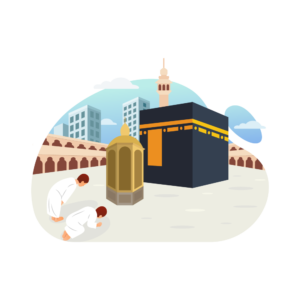 2 Rakat Nafat Behind Muqam e Ibrahim
After Tawaf, pray two units rakat nafal prayer at Maqam Ibrahim. Drink Zamzam water and make dua (supplicate) to Allah.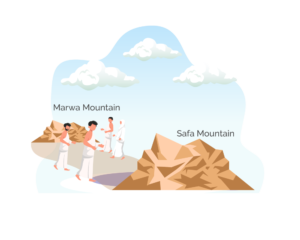 Sa'i - Safa Marwa
Perform a Sa'i - this involves walking seven times between the mountains of Safa and Marwa.
Hair Cut
After completing Sa'i, have your head shaved or cut your hair short.
Completing Umrah is a truly uplifting and spiritual experience. By following these steps, you can ensure that your own journey is as smooth and enjoyable as possible.
Umrah Guide – Benefits of Umrah
Many Muslims feel that Umrah is a spiritual journey that allows them to get closer to Allah. The reward for performing Umrah is said to be great, and it is something that every Muslim should strive to do at least once in their lifetime. Here are some of the benefits of Umrah:
Tips for a Successful Umrah
FAQ About Umrah – Umrah Guide
Let Us Help You Plan Your Umrah
Seek the best and most affordable Umrah Package with Umrah Guide.